Reviews from Real Clients
We've only recently started working with Event Solutions but they seriously saved our butts with a last minute vendor change and threw a truly incredible event for us on a really difficult timeline for our Fleet Week and Product Reveal day events. They worked with us on budget, were super communicative, and Nikki and Brad were both very personally engaged, attended the event and were rockstars throughout. Two thumbs up from this end!

I am typically the one that plans all of our company events and I will say this is one event that I was able to sit back and enjoy. Event Solutions literally took care of EVERYTHING. I asked the day before what time I needed to be there and what I needed to bring? I was told by my senior event planner, Nikki Yep that everything has been taken care of and all I needed to do was sit back and enjoy the event, which I did! Thank you Nikki and Event Solutions for your professionalism, can do attitude and prompt attention to my requests.

Thank you so much for putting on a spectacular production!  Our team is still talking about it, flooding TEAMS channels and emails, commenting on what an amazing and memorable event we just had.   We couldn't have done it without you all of you.
Thank you for bringing our vision to life, and then some!
Mr. Trejo's story was amazing.
I'm so glad you guys got him as the keynote speaker.
Great job, first year virtual!
Maybe we could do this again virtually, next year!!
I had the pleasure of working with Nikki and the rest of her amazing team from Event Solutions this past June. Nikki was very professional and was always available to handle any of my questions and concerns. We had a new office opening celebration and a brand launch which was super challenging to execute. Nikki listened to all my ideas and worked with me to transform our traditional office space into a fantastic LA themed multi-cultural event. To add to the challenge I got injured a few hours before the event and she and her team stepped right in to make sure my vision was executed as planned so I didn't have to worry. Everyone raved about the event afterwards.
I would definitely recommend Event Solutions for any special event planning. They are the best!
I am very honored to work with Nikki and Event Solutions. Nikki Helped me plan the whole event professionally and attentively. She put our company's interest at her heart and always tired her best to make our event the best it can be.
Our event was jointly held by Alibaba from China. Since Nikki and Event Solutions are very experienced working with different cultures, they know exactly how to make the event a successful Chinese and American Fusion.
I would definitely choose Nikki and Event Solutions in our future event and I highly recommend her and Event Solutions to everyone who is looking for a professional event planning team
Thank you so much for such a fun-filled event and for playing a big role in connecting our whole company together while we are apart!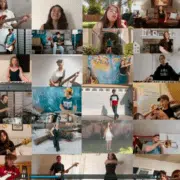 As it is the first time being virtual, kudos to all involved in putting it together and making it happen.
Event Solutions is a hands-on event company that takes care of all the details from A to Z.  They are very good at working with your specific needs and budget in mind.  The staff is fantastic, the food is great and they always have a variety of creative options to keep your guests entertained. Working with Event Solutions makes my job so much easier!
…I wanted to say thank you to you and the staff of Event Solutions. You have definitely created an enormous amount of confidence for us to use the company in the future. Jenny and I are truly looking forward to creating an amazing holiday party at the Peterson with you. Thank you for everything! I will be in touch with you soon to work on our holiday event.
Our employees had a wonderful time – nothing but positive comments!
Our employees love the food entertainment, games and location.
I had the pleasure of working with Nikki and she is awesome! The professionalism and attention to detail was impeccable! Upon arrival to the event she was constantly checking on us if we needed anything (water, power or bathroom breaks) and that is just a big deal for entertainers. I would recommend her for yr planning needs any day : )
If I can give 10 stars I would, thanks again!
I really enjoyed working with Event Solutions! Denise and Nikki were professional, available, flexible, and extremely organized. The catering was delicious and wasn't pre-made. The tri-tip was even cooked on-site over a large grill with oak wood! OMG and the details!  From the menus in decorative frames at each buffet station, to the festive décor, everything went together perfectly. Really takes you to another place. I would definitely recommend them.
The best event planning company around! I was able to witness first hand their attention to detail. The location, food, DJ, host, theme, photo booth and other vendors were amazing! The crowd must have been at least 300 people and the overall consensus from the company was very very impressed  I specifically like the way they transitioned from one segment/portion of the evening into the next, keeping us engaged with entertainment and not having any hiccups.. highly recommend! The flow of the event is paramount and Event Solutions ran the show smoothly and professionally from beginning to end!
Had a company event at the Aquarium of the Pacific. It was Under the Sea themed. We hired Event Solutions to organize crafts booths, a fortune teller, and a photo booth. Everything went smoothly and the space was transformed. Nikki was great at organizing my event and answered all my questions before the day of. She was very personable and even made sure each guest was enjoying themselves. I will definitely recommend them to anyone in need of event planning.
Event Solutions has been a partner of our organization over the past few years and provided excellent services in assisting us with our conference social events.  They provide a professional and fun atmosphere for our attendees.  In 2014, they arrange a large casino night including a poker tournament and blackjack, along with a separate stage and dance area for our live band.  I would highly recommend reaching out to them for your entertainment needs.
Simply amazing – that's what you are! Last night's holiday party exceeded my expectations. Not only did you create a great ambiance with the lounges, lighting, and music, but the food displays were a work of art. And the entertainment? People are still talking about it. My guests all enjoyed a wonderful evening. Thank you so much for making me look good. Denise and Nikki, Event Solutions is lucky to have such a dynamic duo.
Event Solutions is by far the best company you would like to have to arrange an event for your company. They are reliable, courteous, friendly … I would recommend them for your next event.
It was the best food and service we have had for our annual Rodeo. Thank you
Thanks again for another great party! Everything looked beautiful, the props were great, and you are all so positive, accommodating and easy to work with. It really makes my life so much easier.
Your staff was timely, efficient, friendly and extremely helpful. Thank you for everything.
Thank you, Saturday's event was very successful. The event space was decorated perfectly. Event Solutions was able to give us the "winter wonderland" theme we requested! The centerpieces turned out just as we imagined them to be.
As the organizer of events for our company, it was a thrill to hand over the reins and let Event Solutions shine! The food is fantastic and the staff is friendly and spirited. We look forward to many more fun celebrations with Event Solutions!
Thank you so much for everything you and your team did to make the South Gate grand opening a successful event. We want all of the grand openings to be this spectacular. We appreciate all the hard work you all put in. Thanks again,
I wouldn't use anyone else!
If you are planning an event in SoCal, I highly recommend this company!
The event went wonderful – Nikki was awesome in the planning phase and definitely in the execution of the event. She did an outstanding job and so did the rest of your team. The DJ selected the perfect music for the night. The food was awesome. Even the coffee was great and my husband is a super picky coffee drinker!! Our staff has been raving about how much fun they had. It would not have been possible w/out Nikki and the rest of your team. I appreciate it and wanted to let you know how pleased we are with how things went.
After starting a new job in March and working on my first big event there in April, I was delighted to meet Nikki and partner with her. She was always available to answer questions as we prepared for a large internal company meeting, helping with logistical questions and just being an all-around rock star. She was cool under pressure and really made the process so pleasant. Even after the event, she answered questions quickly for us and continued to be a great partner. I've worked on a lot of events in the past, and a great event lead really makes all the difference. I hope to work with Nikki again soon!
I have worked with Nikki to plan two corporate events – a company picnic and a holiday celebration lunch – each for about 100 people. Nikki and her team are quick to respond, have great ideas on venues, food and activites and take on most of the planning and day of event tasks with a professional and positive approach. I had a great experience with Event Solutions and will use them again in the future!
Thank you Nikki. The event went great. The staff was absolutely awesome, and we will definitely keep your group in mind for future events. We even spread the word to some of the family members in other industries. Thank you again. It was a phenomenal event!
I worked with Nikki over the last 5 weeks planning our NBA2K23 party. The event was today and I had to follow up with you quickly to let you know that Nikki and your whole operation was awesome. I was super anxious about the whole thing (I'm the head of HR and somehow planning this event for thrown in my lap) and I would have been completely lost without Nikki.
Your vendors are great, the venue Nikki suggested was perfect, all the details were ironed out, and I can genuinely say I had fun planning alongside Nikki. I'm also shocked the party went off without a hitch (only because a party this big with so much going on, I was convinced there'd be room for error / issues) and there weren't. Can't thank Nikki enough. We're looking forward to working with you all on future events.
Nikki helped us plan our company's summer and holiday party in 2021. She was extremely responsive and took initiative on everything which made the planning and execution a breeze for our company. The venues she suggested were a hit with our employees and everyone had nothing but great things to say about the venue, activities, and food; all of which were suggested and setup with Nikki's guidance. We will most definitely be using Event Solutions for future events.